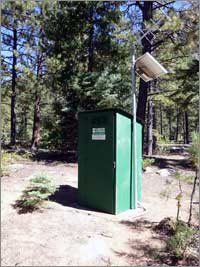 Station operated by the U.S. Geological Survey in cooperation with Southwestern Water Conservation District, U.S. Bureau of Reclamation, U.S. Forest Service, and La Plata County.
NOTE: Discharge data from October 2006 through March 2011 have been found in error. The data are being reworked with a substantial increase expected.
Current shift adjusted rating table.
What is a shift adjusted stage-discharge rating table?