SURFACE-WATER RECORDS
LOCATION.--
Lat 39°46'12", long 74°11'18" referenced to North American Datum of 1983, Ocean County, NJ, Hydrologic Unit 02040301, on 4-pile structure adjacent to dock at Upper Barnegat Bay Wildlife Management Area, at east end of Camp Lighthouse Road, 0.9 mi southeast of Waretown, 2.6 mi northwest of Gulf Point, and 4.2 mi west northwest of Barnegat Light.
PERIOD OF RECORD.--
December 2018 to current year. Prior to December 2018, gage located 1.5 mi north-northeast and published as USGS station 01409110 Barnegat Bay at Waretown, NJ.
GAGE.--
Tide elevation and water temperature recorder with telemetry and tidal crest-stage gage. Datum of gage is at 0.00 ft NAVD of 1988.
Peak Flood Chart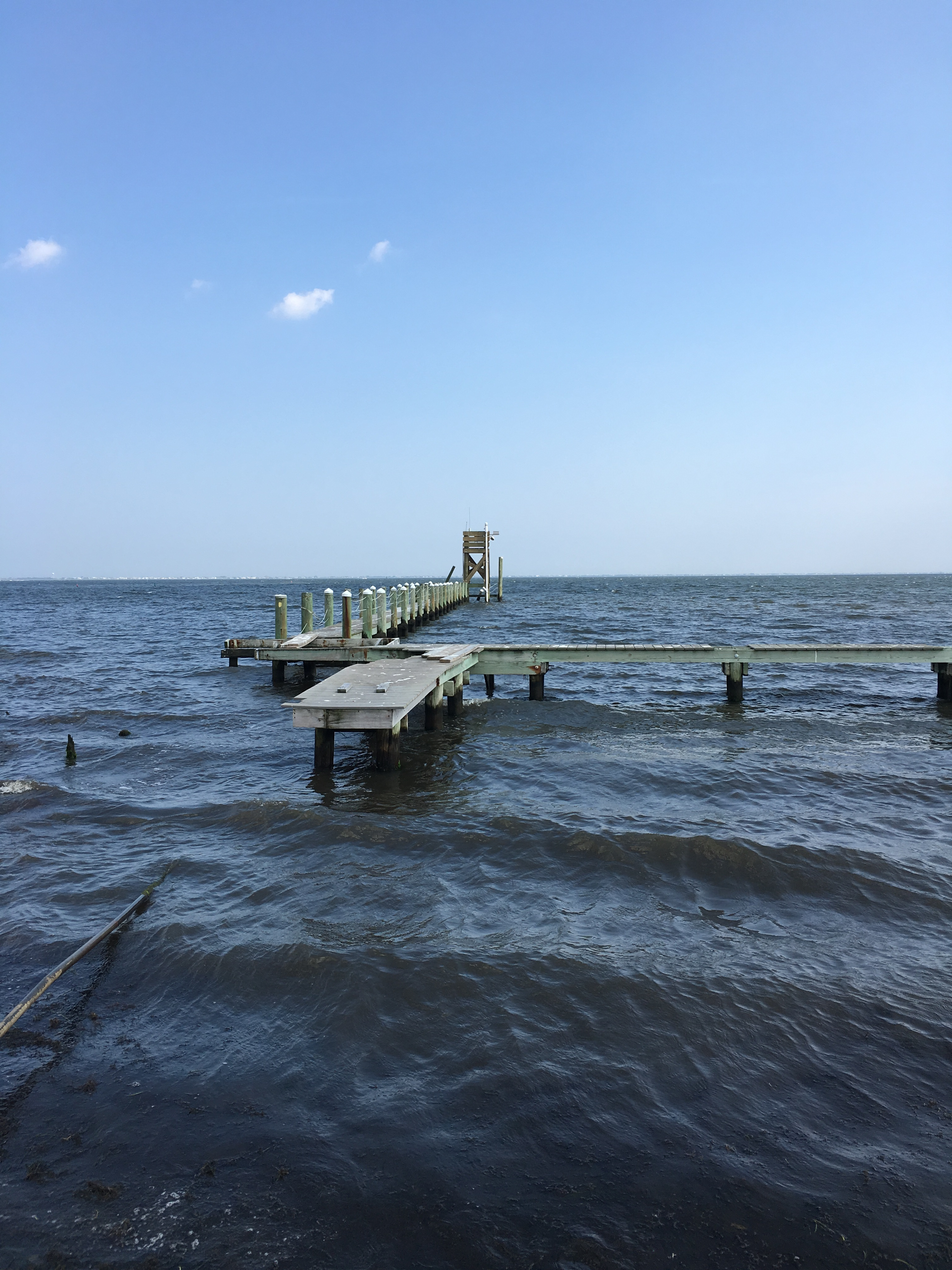 Weather station data are available from this location at this link.
The water temperature data for this station are temporary and will only be displayed for 120 days. Although the instrumentation is calibrated at least once/year, the temporary classification means that documented routine inspections and other quality assurance measures are not performed that would make the data acceptable for archival, retrieval, or future use in general scientific or interpretive studies.