Funding for this site is provided by: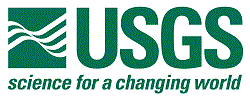 USGS - Cooperative Matching Funds
STATION.
--01432055 LACKAWAXEN RIVER NEAR BAOBA, PA
LOCATION.
--Lat 41`28'09.9", long 75`06'32.2" referenced to North American Datum of 1983, Pike County, Hydrologic Unit 02040103, 1.5 miles south of intersection of Kimbles Road and Towpath Road at canoe/fishing pull off. This location is also known as Molly's Hole to local anglers.
DRAINAGE AREA.
--542 square miles.
PERIOD OF RECORD.
--June 2021 to current year.
GAGE.
--Water-stage recorder and crest-stage gage. Datum of gage is 769.8 ft above North American Vertical Datum of 1988. Prior to July 7, 2023, the datum of gage was erroneously reported as 776 ft above NAVD88. Satellite telemetry at station.
COOPERATION.
--Station established and maintained by the U.S. Geological Survey.
REMARKS.
--Station is part of the U.S. Geological Survey Next Generation Water Observing System (NGWOS) network.