Funding for this site is provided by:


City of Philadelphia Water Department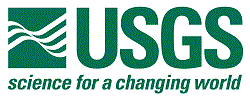 USGS - Cooperative Matching Funds
STATION.
--01467042 PENNYPACK CREEK AT PINE ROAD, AT PHILADELPHIA, PA
LOCATION.
--Lat 40`05'23", long 75`04'10", Philadelphia County, Hydrologic Unit 02040202, on right bank 20 ft below Pine Road, 300 ft upstream from Stream "A" at north city limits of Philadelphia.
DRAINAGE AREA.
--37.9 square miles.
PERIOD OF RECORD.
--August 1964 to September 1974, September 2007 to current year.
GAGE.
--Water-stage recorder, crest-stage gage, and water-quality monitor. Datum of gage is 80.41 ft above National Geodetic Vertical Datum of 1929. Satellite telemetry at station.
COOPERATION.
--Station established and maintained by the U.S. Geological Survey. Funding for this station is provided by the City of Philadelphia, Water Department and the U.S. Geological Survey.
REMARKS.
--
Calibration of water-quality instrumentation is conducted exclusively by Philadelphia Water Department personnel with USGS oversight. Erroneous or missing data, resulting from instrument malfunction, are not the responsibility of USGS.