Funding for this site is provided by:


City of Philadelphia Water Department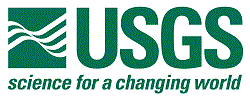 USGS - Cooperative Matching Funds
STATION.
--01467086 TACONY CREEK ABOVE ADAMS AVENUE, PHILADELPHIA, PA
LOCATION.
--Lat 40`02'33", long 75`06'45", Philadelphia County, Hydrologic Unit 02040203, on left bank 20 ft upstream from dam, and 120 ft upstream from Adams Avenue bridge in north Philadelphia.
DRAINAGE AREA.
--16.7 square miles.
PERIOD OF RECORD.
--October 1965 to September 1986. September 2005 to current year.
GAGE.
--Water-stage recorder, crest-stage gage, concrete control, and water-quality monitor. Datum of gage is 61.11 ft above National Geodetic Vertical Datum of 1929. Satellite telemetry at station. Prior to 1972, gage was located 1600 ft upstream at same datum.
COOPERATION.
--Station established and maintained by the U.S. Geological Survey. Funding for the operation of this station is provided by the City of Philadelphia, Water Department and the U.S. Geological Survey.
REMARKS.
--Previously known as "Tacony Creek at County Line at Philadelphia, PA".
Calibration of water-quality instrumentation is conducted exclusively by Philadelphia Water Department personnel with USGS oversight. Erroneous or missing data, resulting from instrument malfunction, are not the responsbility of USGS.