Funding for this site is provided by:


Chester County Water Resources Authority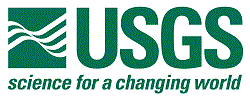 USGS - Cooperative Matching Funds
STATION.
--01472157 FRENCH CREEK NEAR PHOENIXVILLE, PA
LOCATION.
--Lat 40`09'05", long 75`36'06", Chester County, Hydrologic Unit 02040203, on right bank 70 ft downstream from two-span county bridge on French Creek Road, 4.5 mi northwest of Phoenixville, and 7.3 mi upstream from mouth.
DRAINAGE AREA.
--59.1 square miles.
PERIOD OF RECORD.
--October 1968 to current year.
GAGE.
--Water-stage recorder, water-quality monitor and crest-stage gage. Elevation of gage is 160 ft above National Geodetic Vertical Datum of 1929, from topographic map. Prior to Nov. 7, 1968, non-recording gage at site 70 ft upstream at same datum. Satellite telemetry at station.
COOPERATION.
--Station established and maintained by the U.S. Geological Survey. Funding for the operation of this station is provided by Chester County Water Resources Authority and the U.S. Geological Survey.
REMARKS.
-- Data can be affected by localized pumping.
GAGE HEIGHTS OF IMPORTANCE
.-
Supplied by USGS
: Data transmitter operational limit - 17.0 ft, at 8 ft - approx low point Hoffecker Road across from gage.
Supplied by NWS
: No flood stage has been determined for this station.