Funding for this site is provided by: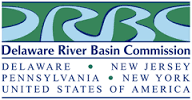 Delaware River Basin Commission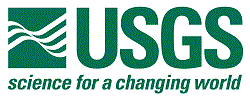 USGS - Cooperative Matching Funds
STATION.
--01477050 DELAWARE RIVER AT CHESTER, PA
LOCATION.
--Lat 39`50'44", long 75`21'03", referenced to North American Datum of 1983, Delaware County, Hydrologic Unit 02040202, at Kimberly-Clark Paper Company at Chester, 0.5 mi downstream from Ridley Creek.
DRAINAGE AREA.
--10,300 square miles.
PERIOD OF RECORD.
--December 1961 to current year. SPECIFIC CONDUCTANCE: October 1963 to current year. pH: January 1968 to current year. NITRATE + NITRITE: May 2018 to current year. DISSOLVED ORGANIC CARBON: May 2018 to current year. WATER TEMPERATURE: December 1961 to current year. DISSOLVED OXYGEN: December 1961 to current year.
GAGE.
--Water-quality monitor since December 1961. Probes interfaced with a data collection platform since 1986.
COOPERATION.
--Funding for the operation of this station is provided by the Delaware River Basin Commission and the U.S. Geological Survey.
REMARKS.
--Prior to April 1981 sampling site located at auxiliary tidal-gaging station at the end of Reynolds Aluminum Company pier, 0.5 mi downstream from Chester Creek in Chester (latitude 39`50'12", longitude 75`22'00"); prior to April 2016, located at pumphouse on Kimberly Clark property, 400 ft upstream from Chester Creek.
Data collection discontinued during winter months.
Other interruptions in the record were due to malfunctions of the instrumentation.