Funding for this site is provided by:


Chester County Water Resources Authority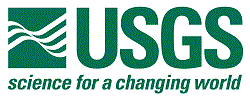 USGS - Cooperative Matching Funds
STATION.
--01480500 WEST BRANCH BRANDYWINE CREEK AT COATESVILLE, PA
LOCATION.
--Lat 39`59'08", long 75`49'40", Chester County, Hydrologic Unit 02040205, on right bank at city limits of Coatesville, 1,200 ft upstream from bridge on old Lincoln Highway, and 0.6 mi downstream from Rock Run.
DRAINAGE AREA.
--45.8 square miles.
PERIOD OF RECORD.
--October 1943 to December 1951, January 1970 to current year.
GAGE.
--Water-stage recorder, crest-stage gage, water-quality monitor, and V-notch sharp-crested weir. Elevation of gage is 306.05 ft above National Geodetic Vertical Datum of 1929, from survey.
COOPERATION.
--Funding for the operation of this station is provided by Chester County Water Resources Authority and the U.S. Geological Survey.
REMARKS.
-- Sept. 10, 1943, to Dec. 31, 1951, non-recording gage at site 1,100 ft downstream at different datum.
GAGE HEIGHTS OF IMPORTANCE
.-
Supplied by USGS
: Maximum recordable gage height (stage sensor operational limit) - 14.2 ft; Data transmitter operational limit - 16.3 ft;
Supplied by NWS
: Action stage-6 ft; Flood stage-7 ft; Moderate flood stage-9 ft; Major flood stage-11 ft.