Funding for this site is provided by:


Pennsylvania Department of Environmental Protection, Bureau of Clean Water


US Army Corps of Engineers, Pittsburgh District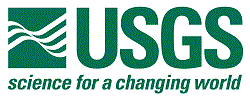 USGS - Cooperative Matching Funds
STATION.
--03007800 ALLEGHENY RIVER AT PORT ALLEGANY, PA
LOCATION.
--Lat 41`49'07", long 78`17'35", McKean County, Hydrologic Unit 05010001, on right bank 40 ft upstream from bridge on U.S. Highway 6 at Port Allegany, 1.1 mi upstream from Twomile Creek, 1.4 mi downstream from Allegheny Portage Creek, and at mile 285.5.
DRAINAGE AREA.
--248 square miles.
PERIOD OF RECORD.
--October 1974 to current year. Discharge measurements obtained by U.S. Army Corps of Engineers March 1971 to October 1974.
GAGE.
--Water-stage recorder, water-quality monitor and heated tipping bucket precipitation gage. Datum of gage is 1,454.38 ft above North American Vertical Datum of 1988. Prior to November 10, 2022, the datum of gage was reported as 1,454.88 ft above National Geodetic Vertical Datum of 1929. Satellite and landline telemetry at station.
COOPERATION.
--Funding for the operation of this station is provided by the U.S. Army Corps of Engineers, Pittsburgh District, the New York Department of Environmental Conservation, and the U.S. Geological Survey.
REMARKS.
--
The 15-minute precipitation data for this station are temporary and will only be displayed for 120 days. Time series of 1-hour or cumulative daily values will NOT be available for retrieval following the 120-day display period. Although the instrumentation is calibrated at least once a year, the temporary classification means that documented routine inspections and other quality assurance measures are not performed that would make the data acceptable for archival, retrieval, or future use in general scientific or interpretive studies.