Funding for this site is provided by:


New York Power Authority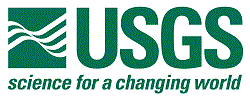 USGS - Cooperative Matching Funds
LOCATION.--
Lat 42°28'21.5", long 74°26'28.1" referenced to North American Datum of 1983, Schoharie County, NY, Hydrologic Unit 02020005, on right bank at bridge on State Highway 30, 0.8 mi downstream from West Brook, and 2 mi northeast of North Blenheim.
DRAINAGE AREA.--
405 mi².  
PERIOD OF RECORD.--
November 2017 to current year.
GAGE.--
Water-stage recorder and crest-stage gage. Datum of gage is 766.54 ft above NAVD of 1988.
REMARKS.--
Regulation of flow by New York Power Authority Blenheim-Gilboa Pumped Storage Project upstream from gage. Entire flow, runoff from 315 mi², except for periods of spill, diverted from Schoharie Reservoir through Shandaken Tunnel into Esopus Creek upstream from Ashokan Reservoir for water supply of City of New York. Water Year 2018: Records fair except those for estimated discharges, which are poor.
EXTREMES FOR PERIOD OF RECORD.--
Maximum discharge, 18,400 ft³/s, Aug. 14, 2018, gage height, 12.42 ft; minimum discharge, 11.4 ft³/s, July 19, 2018, gage height 1.75 ft.
Station image