Funding for this site is provided by:


New York Power Authority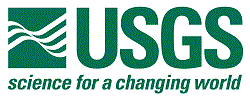 USGS - Cooperative Matching Funds
LOCATION.--
Lat 42°39'55.6", long 74°19'33.6" referenced to North American Datum of 1983, Schoharie County, NY, Hydrologic Unit 02020005, on right bank 5 ft upstream from bridge on County Highway 1A and 0.8 mi west of Schoharie.
DRAINAGE AREA.--
557 mi².  
PERIOD OF RECORD.--
December 2017 to current year (gage height only).
GAGE.--
Water-stage recorder and crest-stage gage. Datum of gage is 601.29 ft above NAVD of 1988.
EXTREMES FOR PERIOD OF RECORD.--
Maximum gage height, 13.42 ft, Aug. 14, 2018; minimum gage height, 4.54 ft, July 21, 2018.
Station image