Funding for this site is provided by:


New York Power Authority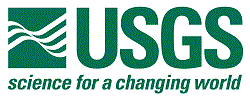 USGS - Cooperative Matching Funds
LOCATION.--
Lat 42°51'04.0", long 73°53'14.1" referenced to North American Datum of 1983, Saratoga County, NY, Hydrologic Unit 02020004, on left bank 100 ft downstream from bridge on State Highway 146 and 0.2 mi south of Rexford.
DRAINAGE AREA.--
3,360 mi².
PERIOD OF RECORD.--
June 2014 to current year (gage heights only).
GAGE.--
Water-stage recorder. Datum of gage is 199.46 ft above NAVD of 1988 and 200.00 ft above NGVD of 1929 (VERTCON).
REMARKS.--
Considerable regulation of stage by Lock 8 on the Erie (Barge) Canal about 6.6 mi upstream and Vischer Ferry Dam hydroelectric facility about 4.1 mi downstream.
Water Years 2014-18: Records fair.
EXTREMES FOR PERIOD OF RECORD.--
Maximum gage height, 19.76 ft, Feb. 22, 2018 (ice jam); minimum gage height, 7.77 ft, Dec. 31, 2017 (result of freezeup).
Peak Flow and Stage Information
Mohawk River Ice Jam Monitoring
Station image