Funding for this site is provided by:


Albany Water Board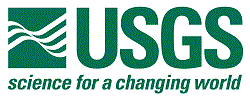 USGS - Cooperative Matching Funds
LOCATION.--
Lat 42°38'52.5", long 73°50'45.6" referenced to North American Datum of 1983, Albany County, NY, Hydrologic Unit 02020006, at center of downstream side of bridge on New Scotland Road at Karlsfeld, 0.1 mi downstream from State Highway 85, 0.7 mi west of Normanskill, and 1.7 mi northeast of Slingerlands.
DRAINAGE AREA.--
163 mi².
PERIOD OF RECORD.--
Occasional miscellaneous discharge measurements, water years 1955, 1991-92. June 2015 to current year (gage height only).
GAGE.--
-Water-stage recorder and crest-stage gage. Datum of gage is 85.86 ft above NAVD of 1988.
EXTREMES FOR PERIOD OF RECORD.--
Maximum gage height, 16.77 ft, Sept. 30, 2015; minimum gage height, 7.71 ft, Jan. 1, 2018.
View water level data downstream of the April 2015 Normans Kill landslide (Normans Kill at Albany - 01359528)
Station image