Funding for this site is provided by:


Onondaga Department of Water and Environment Protection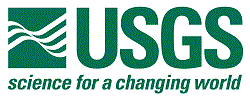 USGS - Cooperative Matching Funds
LOCATION.--
Lat 43°06'01", long 76°12'34" referenced to North American Datum of 1927, Onondaga County, NY, Hydrologic Unit 04140201, on north shore of Onondaga Lake at Onondaga Park Marina basin, 200 ft southwest of Onondaga Lake Parkway, 0.2 mi south of Liverpool, and 1.9 mi upstream from outlet of lake.
DRAINAGE AREA.--
285 mi².
PERIOD OF RECORD.--
October 1970 to current year. Elevation records, at Barge Canal datum, since February 1927 collected by, and in files of, New York State Department of Transportation at Syracuse.
GAGE.--
Water-stage recorder. Datum of gage is NGVD of 1929. To convert elevations to NAVD of 1988, subtract 0.59 ft.
REMARKS.--
Lake elevation regulated by operation of Erie (Barge) Canal. Area of water surface, 4.60 mi².
EXTREMES FOR PERIOD OF RECORD.--
Maximum elevation, 369.78 ft, Apr. 26, 27, 1993; minimum elevation, 361.54 ft, Mar. 13, 1978.
Peak Flow and Stage Information
NAVD 1988 Datum Conversion Information
Station image