Funding for this site is provided by: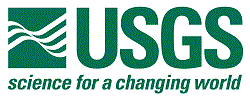 USGS - Cooperative Matching Funds
STATION.
--01480629 BUCK RUN AT DOE RUN, PA
LOCATION.
--Lat 39`55'46", long 75`49'24", Chester County, Hydrologic Unit 02040205, on left bank, 3,000 ft downstream of State Route 82, 50 ft upstream of bridge at Frog Hollow Road, 3.8 mi south of Coatesville.
DRAINAGE AREA.
--22.6 square miles.
PERIOD OF RECORD.
--January 2020 to current year.
GAGE.
--Water-stage recorder, crest-stage gage, and water-quality monitor. Elevation of gage is 305 ft above NGVD of 1929, from topographic map. Satellite telemetry at station.
COOPERATION.
--Sation established and maintained by the U.S. Geological Survey. Funding for the operation of this station is provided by the U.S. Geological Survey.