Funding for this site is provided by:


Lehigh County Authority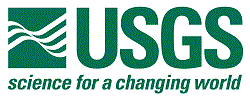 USGS - Cooperative Matching Funds
STATION.
--403447075331801 LE SP15 SCHANTZ SPRING NEAR WESCOSVILLE, PA
LOCATION.
--Lat 40`34'47", long 75`33'18", Lehigh County, Hydrologic Unit 02040106, 0.8 miles northwest of Wescosville, at headwaters of Schantz Spring where it emerges from under the eastern (downstream) side of Schantz Road.
DRAINAGE AREA.
--Undetermined, discharge from a spring.
PERIOD OF RECORD.
--February 2020 to current year.
GAGE.
--Water-stage recorder, crest-stage gage, and water-quality monitor. Datum of gage is 330.645 ft above North American Vertical Datum of 1988, from survey. Satellite telemetry at station.
COOPERATION.
--Station established and maintained by the U.S. Geological Survey. Funding for the operation of this station is provided by the U.S. Geological Survey.
REMARKS.
--At 5.6 ft stormwater influences and overland flows affect the measured gage heights based on field observations and comparison with water quality records. Maintenance and drainage of the spring may also affect gage heights.
GAGE HEIGHTS OF IMPORTANCE.
--
Supplied by USGS
: Maximum recordable gage height (stage sensor operational limit): 14.5 ft; Minimum recordable gage height (orifice): 0.98 ft.