Funding for this site is provided by:


Lehigh County Authority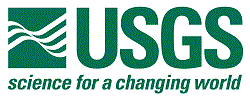 USGS - Cooperative Matching Funds
STATION.
--403447075331801 LE SP15 SCHANTZ SPRING NEAR WESCOSVILLE, PA
LOCATION.
--Lat 40`34'47", long 75`33'18", Lehigh County, Hydrologic Unit 02040106.
DRAINAGE AREA.
--Undetermined, discharge from a spring.
PERIOD OF RECORD.
--February 2020 to current year.
GAGE.
--Water-stage recorder, crest-stage gage, and water-quality monitor. Datum of gage is 333 ft above North American Vertical Datum of 1988. Satellite telemetry at station.
COOPERATION.
--Station established and maintained by the U.S. Geological Survey. Funding for the operation of this station is provided by the U.S. Geological Survey.
GAGE HEIGHTS OF IMPORTANCE
.-
Supplied by USGS
: Maximum recordable gage height (stage sensor operational limit) - 12.4 ft; Data transmitter operational limit - 13.3 ft